The best reaction of a puppy seeing his family again
There was a touching scene: a formerly blind dog sees his beloved owners for the first time. The puppy has the best reaction after learning he could see his family.
A sweet Irish Terrier named Duffy had a very hard life. He was abandoned by his previous owners and also he had health problems.
Later the puppy was adopted by Benjamin May, who gave him a lot of love and comfort. But sadly the puppy had very bad health. The sweetie had diabetes and lost his sight.
The owner told, that they found out his disease, when he began peeing in the house. After that, they took him to the vet and there it became clear his body wasn't breaking down sugars. His owner became so sad when his dog didn't recognize him.
But the owner didn't lose hope and continued fighting for his beloved puppy. He knew the love and hope will treat him. And after all, he was right. Finally Duffy was ready for eye surgery, which was done to restore his sight. The surgery took place in Pennsylvania and it was really successful.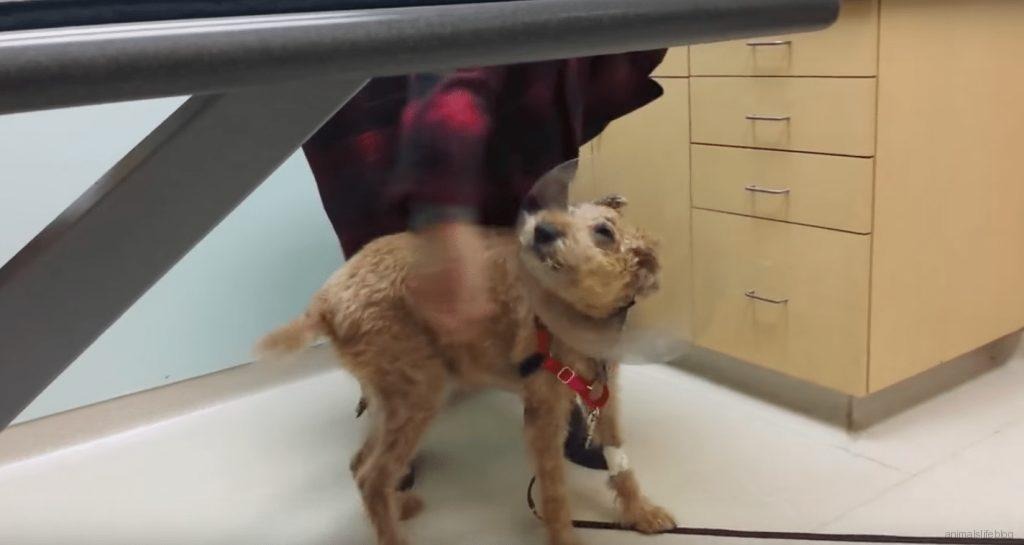 The dog became absolutely happy seeing his family again.
Benjamin told, that if his beloved puppy is happy it makes him happy too, because he is their family member.
It was all possible thanks to the doctors. They gave the puppy a chance to enjoy his life with his family.
And this makes us absolutely happy for the puppy and we hope he will have a long and happy life.